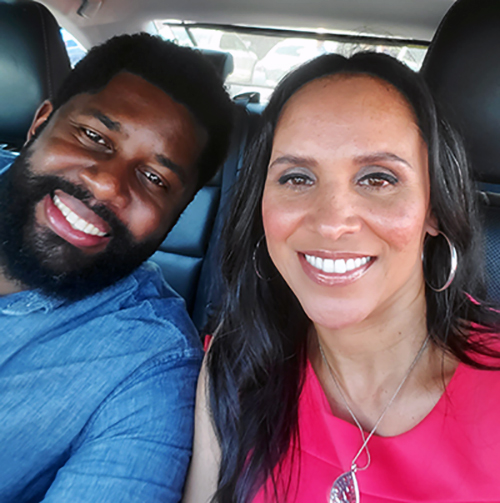 Bryan C. Jones was born in Greenwood, SC, and raised by faithful Christian parents.  He grew up attending the Haigler St. Church of Christ under the ministry of the late I.V. White and was baptized into Christ in September of 1997 by the late Hosie Byrd, Jr. of the Southside Church of Christ in Greenwood, S.C.  Bryan was trained and ordained under the tutelage of Evangelist and Author, John Davis Marshall for four years at the Graceview Church of Christ campus in Stone Mountain, G.A.
During his first ministry assignment at the Graceview Church of Christ in Anderson, SC, the Church experienced significant growth under Bryan's leadership. The congregation baptized over a hundred souls in just a few years.  In January of 2015, Bryan led his former congregation (Graceview Church of Christ) to start a Television broadcast called "Passion for Christ".  He produced and preached the gospel of Jesus Christ on television weekly to 1.4 million homes for almost five years. He also hosted a weekly Internet Radio program also called "Passion for Christ" which blessed many people throughout the country. He has preached numerous Gospel meetings, Gospel Revivals, conducted workshops and baptized many lost souls into Christ.
Bryan is the author of five life-changing books, Finding My Good Thing (2018), regarded as one of the best books written on Christian dating, The Art of Soul Winning (2021), a strategic guide to effectively win souls in the social media age, and the Converted to Christ Personal Bible Series (2022), a three-volume Bible curriculum designed to convert the lost to Jesus Christ. He facilitates two life-transforming workshops, The Art of Soul Winning and Finding My Good Thing, to inspire audiences around the country through his content.
He currently serves as the Senior Minister for the Newburg Church of Christ, a dynamic purpose-driven congregation of the Lord's people in Louisville, Kentucky.  Bryan is a passionate student of scripture who graduated in December of 2019 with a Master's degree in Biblical Studies from Faulkner University in Montgomery, Alabama.  He enjoys spending time with his family, traveling, and pursuing his purpose of transforming lives through his life-changing ministry.  Bryan is married to his amazing wife Mrs. Danielle P. Jones and you can get to know how God united them together in marriage in their life-changing dating book, "Finding My Good Thing".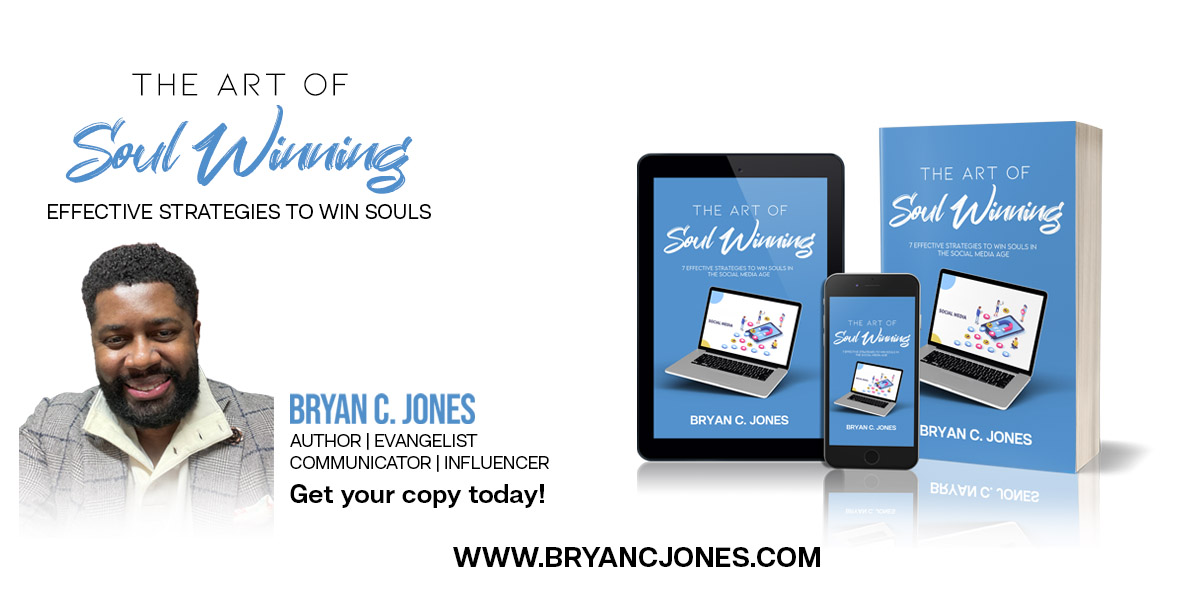 Contact Me About One Of My Workshops