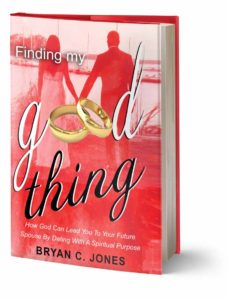 "Finding My Good Thing" provides dating hopefuls, of all ages, knowledge of God's ability to lead you to Holy matrimony through the process of purpose-driven dating. Packed with scriptural references, valuable relationship insights, powerful testimonies, easy-to-apply dating Do's and Don'ts and practical wisdom,"Finding My Good Thing" offers a profoundly unique dating perspective that could lead you to the dream spouse God has for you.
EXCERPT from "Finding My Good Thing"
The Satire of Relationship Sabotage
Many relationships are over before they even begin because those involved are not healed from the previous relationship, but bounce back into a new relationship with the same baggage that systematically destroyed their last relationship. Since everyone carries some level of baggage into their relationships, I'm writing this section to empower someone to improve their quality of life by embracing, establishing, and educating oneself of the new identity God provides for His people who have a relationship with Jesus Christ, despite the emotional rollercoaster of some negative life experiences. Before one can really have a healthy relationship with anyone there needs to be an attempt to uncover the root of the issues that plagued our behavior in past relationships. Otherwise, you will enter into many relationships, but come out of every one of them being the same person, never realizing that you could be sabotaging every relationship. Most of us have been emotionally hurt, bruised and battered, and that hurt manifests itself in our behaviors, personalities, and willingness to trust and in our self confidence. Unless you are willing to grab a shovel and dig deep into your life for clues as to what it was that caused your accepted behavior, things could get worse.